Do you ever lack confidence in yourself as a founder?

Do you ever wish you had someone to talk to about your business ideas?

Or maybe you lack the knowledge of how to launch, grow & manage your business?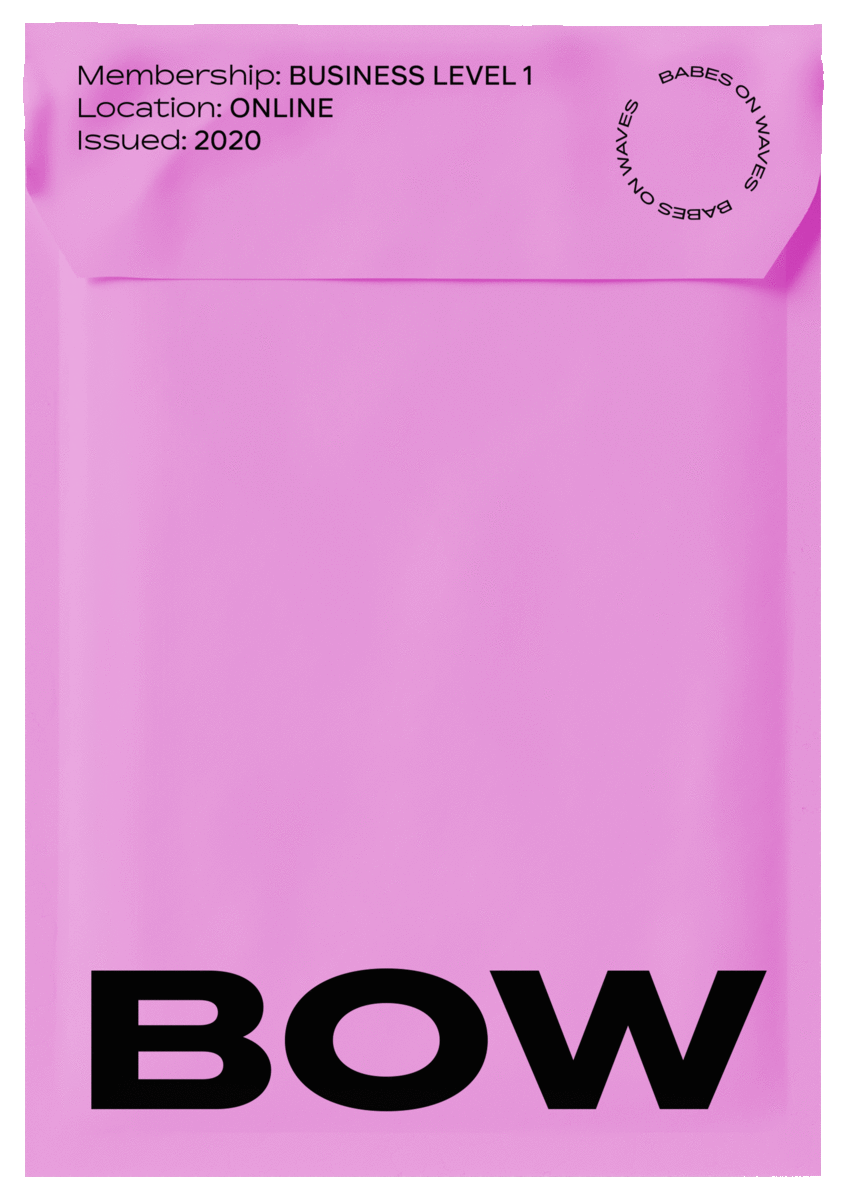 Enter the Babes on Waves Business Club.

The original membership for diverse female founders, aspiring entrepreneurs, freelancers & creators.

Grow your business, network & friendships at the same time.



2x workshops per month run by industry experts on both business & self development. All online workshops & talks are recorded, so you can watch any sessions you miss.


Every month we have group mentoring sessions run by established female founders where you can ask for help on challenges you're currently facing in your business.



Our slack community has both private & group chat working to connect you with future friends, customers & collaborators, as well as a place to start discussions and share resources.

Every month you can opt in to Friendship pairings with other members to set goals & check-ins according to your own schedule. Schedule weekly, bi-weekly or daily calls as you see fit!


Exclusive discount codes from your fav small businesses like 10% off bio-degradable packaging

Wasedbasedco

& 50% off black-led acccountancy firm

Cocofinancial.
Do you find it hard to juggle building your side-hustle alongside your day job? Every other Monday we run "Accountability Hour" via Zoom outside of the 9-5 work day.

"But how is it different to other memberships?!"

We're a change-making membership all about Firsts.

❋ We were the first membership to create accountability systems keeping you motivated through goal setting & check-ins with other members.

❋ We were the first membership to intake members according to an inclusion policy that prioritised WOC and underrepresented groups to ensure a diverse space.

❋ We are the first and only truly diverse space, with 80% of our founders being black women & WOC.
❋ We are a small, intimate group that is for founders looking for a family over an overwhelmingly large group where your voice isn't heard. We have a maximum capacity for our membership, although non-members are welcome to

book onto workshops here.
INCLUSION INITIATIVE


Given the unlevel playing field in Business we prioritise entry to WOC & underrepresented groups a scheme close to our heart, being a black-owned business. As a result, 80% of our members are WOC & Black Founders.